The pony riders, aged 18 and under, brilliantly displayed their championship skills !

The "Tournée des As de CSO" is the ponies excellence circuit.
The riders, all under 18 years old, run with their ponies through a course made of dizzying jumps and requiring high technicality.
The Jumping International Bordeaux was more than pleased to welcome these young talents especially after this class has received a new label: SUPER AS since 2018.
The SUPER AS circuit gather a few events, famous for their organizational skills and prestige. Its purpose is to support detection of riders and ponies ready for international events and for the composition of the France Pony team.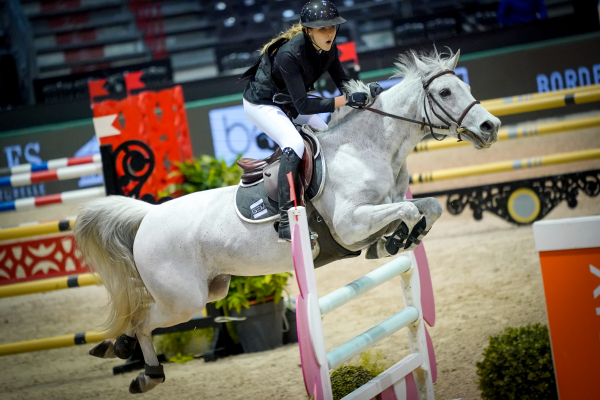 Super As Poney Elite by HORSE REPUBLIC - Vitesse - 1ère place Ilona Mezzadri & CALLAS REZIDAL Z - ©ArtisteAssocié
Riders engaged list 2020 Startlist & Results 2020
 
1st place  ▶︎ Lola Brionne avec Clementine
2nd place  ▶︎ Agathe Masquelier avec Alia des Cosses
3rd place  ▶︎ Louise Sadran avec United des Islots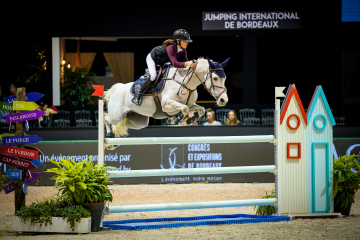 Super AS - Grand Prix Excellence - 1ère place ▶︎ Lola Brionne avec Clementine - ©ArtisteAssocié
1st place ▶︎ Ilona Mezzadri & CALLAS REZIDAL Z
2nd place ▶︎ Lola Brionne & CLEMENTINE
3rd place ▶︎ Lou Mai Flipo & QOPPER DER LENN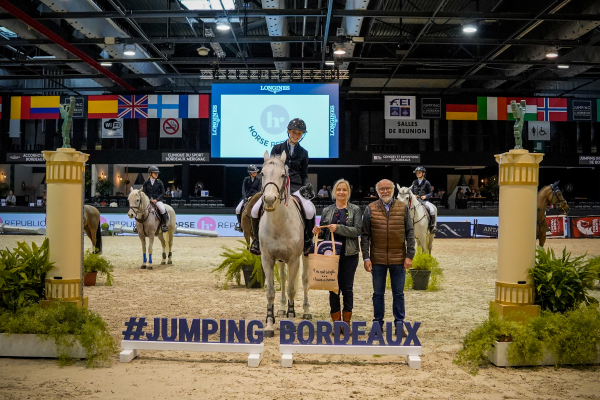 Super As Poney Elite by HORSE REPUBLIC - Vitesse - 1ère place Ilona Mezzadri & CALLAS REZIDAL Z - ©ArtisteAssocié