The pony riders, aged 18 and under, are ready to display their championship skills!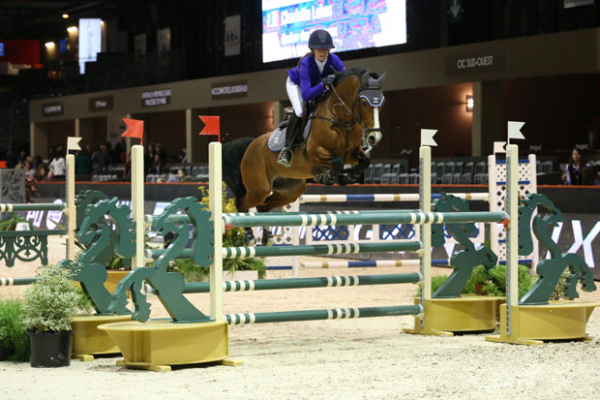 The "Tournée des As de CSO" is the ponies excellence circuit. The riders, all under 18 years old, run with their ponies through a course made of dizzying jumps and requiring high technicality.
The Jumping International Bordeaux is pleased to welcome these young talents especially after this class has received a new label: SUPER AS.
The SUPER AS circuit gather a few events, famous for their organizational skills and prestige. Its purpose is to support detection of riders and ponies ready for international events and for the composition of the France Pony team. We will welcome the best French couples in the pony category, in a breathtaking competition!
Leo Pol Pozzo, with his loyal Shamrock du Gite won the 2017 edition, ahead of the riders Marine Lebas and Rose de Balanda. Third on the first day of competition, the Norman rider knew how to avoid penalties and got the necessary speed to win the Grand Prix Excellence.
Who is going to win the 2018 edition?
Do not underestimate the ponies, you are going to watch real sport!