The pony riders, aged 18 and under, brilliantly displayed their championship skills!

Friday day session - Photos
Startlists & Results
After a fiery jump-off, the rider-and-horse couples who won this class are:
1st: Arthur Delplace & Tralala des Salines

2nd: Romane Orhant & Quabar des Monceaux

3rd: Louise Desmaizieres & Sweety Vertefeuille
Here are the 3 laureates of the Super As Poney Elite's speed class:
1st: Romane Orhant & Quabar des Monceaux

2nd: Alice Laine & Simili de la Buqueuse*Litiere

3rd: Judith Clavelloux & Urphée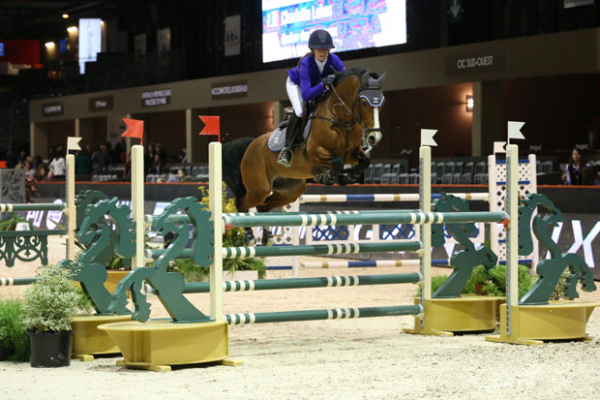 The "Tournée des As de CSO" is the ponies excellence circuit. The riders, all under 18 years old, run with their ponies through a course made of dizzying jumps and requiring high technicality
The Jumping International Bordeaux was more than pleased to welcome these young talents especially after this class has received a new label: SUPER AS.
The SUPER AS circuit gather a few events, famous for their organizational skills and prestige. Its purpose is to support detection of riders and ponies ready for international events and for the composition of the France Pony team. We gladly welcomed the best French couples in the pony category, in a breathtaking competition!
Leo Pol Pozzo, with his loyal Shamrock du Gite won the 2017 edition, ahead of the riders Marine Lebas and Rose de Balanda. Third on the first day of competition, the Norman rider knew how to avoid penalties and got the necessary speed to win the Grand Prix Excellence.
The ponies were not to be underestimated as we experienced emotions at a high intensity!