An original event, and a unique opportunity for horse health specialists to meet and exchange ideas.
Since 2019, The Jumping International de Bordeaux has added a brand-new space to the Salon du Cheval: the Equine Health Forum.
The latest addition to an already packed programme!
The Equine Health Forum will be back for 4 days of enriching discussions devoted to the health and well-being of our hooved friends.
A great opportunity to meet equine care professionals and learn more about the best solutions for your horses.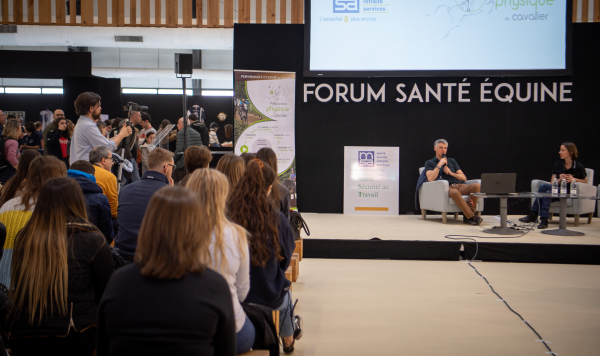 Forum santé équine - ©ArtisteAssocié
Topics for the 2023 edition:
Thursday: The life of a young horse, from birth to beginning work
Friday: Well-being and performance of sport horses
Saturday: Well-being and behaviour
Sunday: tips for owners