Unfortunately, the cancellation of the Jumping International de Bordeaux and the Salon du Cheval de Bordeaux is irrevocable this year.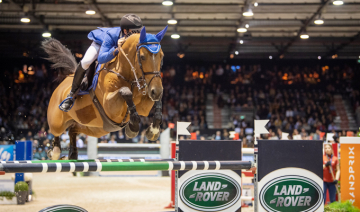 The Jumping International de Bordeaux is a huge production involving 300 people in the last month.
For almost a year, our team works to organize the event that you love. The work is intense and decisive in the first weeks of January, especially with the construction of the infrastructure.
The announcement of the restrictions on December 27 has froze the preparations. In spite of all our efforts to maintain this edition, the cancellation could not stand another day of waiting.
Yes, with 8 days to go, this is a second disappointment for all those, like us, who were looking forward to this promising edition.
We are now looking toward 2023, carried by the beautiful energy that you have shown us.
"We look forward to seeing you from February 2 to 5, 2023 to celebrate with all our community, all equestrian sport enthusiasts, a wonderful horse and sport festival!"