Thursday night program 2020
Program 
20H30 - 21H30 | Renowned equestrian artists & musical choreographies
On the main scene, enthusiasts and European dressage champions will present you completely new artistic creations in music : rhythm, energy, choreography, musical interpretation.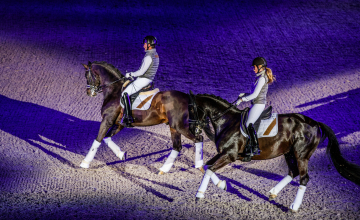 La battle de Marc Boblet vs Morgane Barbançon ! - ©ArtisteAssocié
22h-23h | Guest of honour in 2020 : The French Républican Guard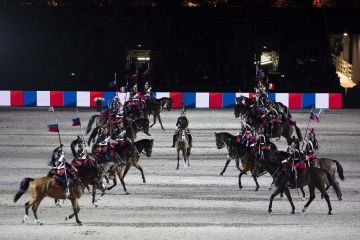 La Garde Républicaine - ©Christophebricot
The French Republican Guard will be accompanied by renowned equestrian artists. It illustrates panache and precision of mounted equestrian regiments. Accompanied by the cavalry band, this colorful show will perform a series of choreographies : Carrousel des Lances, Reprise des 12, Pas de 2 et Reprise des Tandem.
Book your place now !