CSIYH1* Bordeaux Young Sires Masters
A competition only for 7 and 8 years old stallions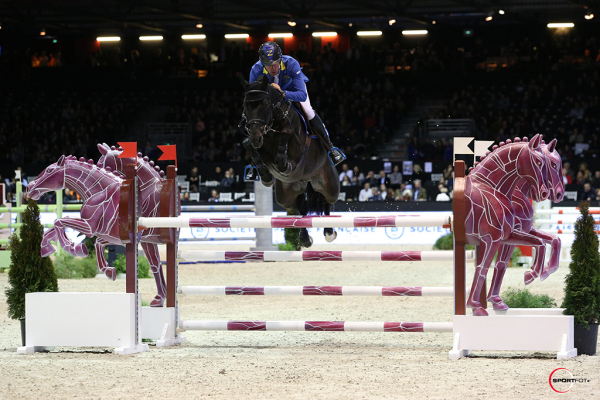 sportfot
2018 Winners of thursday's CSIYH1* competition
1ers : Hubert Pignolet & Athos d'Elle

2èmes : Christian Ahlmann & Solid Gold Z

3èmes : Alexis Borrin & Andain du Thalie
2018 Winners of friday's CSIYH1*competition
1ers : Christian Ahlman & Solid Gold Z

2èmes : Pénélope Leprevost & GFE Excalibur de la Tour Vidal

3èmes : Alexis Deroubaix & Bornthis Way Chapelle
 
Along with the presentations, the Bordeaux Stallions Show gives you the opportunity to admire the young talents at the CSIYH1* competition: the "Bordeaux Young Sires Masters".
The CSIYH1* Bordeaux Young Sires Masters are open to 30 stallions from all studbooks from 7 to 8 years, on OC invitation.
Two days of tests
Thursday 7th February: Times table A
7 years old: 1.30 m

8 years old: 1.35 m
Friday, February 8th: Times table A with jump off
7 years old: 1.35 m

8 years old: 1.40 m
Trophy of the best 7 years old stallion and the best 8 years old stallion.
Total prize money: € 25,000.
A course design customized for young horses
Mr Jean-François Morand, famous course designer, and in particular, in charge of the Young Horses Finals in Fontainebleau courses, customizes the CSIYH1* courses for young horses, so that they can express all their qualities.
A unique opportunity to discover the future stars stallions, and the father of your future foal!